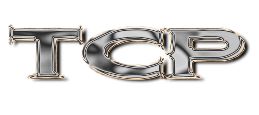 ---
In case you were wondering...
TCP is... Bobby Haines (North Fort Myers, Fl), Paul Cronin (Winston-Salem, NC), Danny Stiles (Lexington, Ky), Thom Wilkins (Macon, Ga), and Kenny Benoit (Jupiter, Fl).

The five of us are products of the Garage Band era of the late 60s and early 70s. Paul, Danny, Kenny, and Bobby grew up and went to school together in the northern Palm Beach County area and were involved in numerous Garage Bands playing teen night clubs and local high school events including proms, victory dances, homecomings, etc. We met Thom while at Florida State University in Tallahassee, Florida.
For the past 40 years our careers have included; IBM Marketing rep, IBM System Engineer, Construction Contractor, Vice President of a Computer Networking firm, Resort Manager for the Arch Diesis, Audio Engineer for ESPN, and breeding race horses.
In early 2004, the Riviera Beach High School (RBHS) Class of '69 reunion committee approached Danny to ask if the former members of Yesterday's Children, one of Palm Beach County's most successful bands, would provide the music for the 35th Class Reunion. Danny contacted Kenny and as many of the musicians he could locate and Yesterday's Children and Friends was reunited after 35 years. It was a fantastic experience.
It was so much fun that the obvious question became how to continue to make music together given our current occupations and the vast distance between us. After some research we decided to try a new computer application by Steinberg called CUBASE, which is essentially a computer-based digital recording studio. Cubase allowed us to lay down tracks and then send those tracks to each other via the internet. The idea is that a song can come together even though we ourselves cannot, thus we are once again a band, or at least a virtual band. None of our cover or original songs were recorded from the same room. Cubase also allows us to rehearse our music for a live performance when the rare opportunity comes along.
We decided to name this effort, "TCP". Since the internet is a vital part of this project, the TCP/IP protocol is particularly relevant to what we do. That the initials also happen to to stand for, "The CUBASE Project" is only coincidental.
This effort is purely for our our own entertainment but because of the requests from many of our friends, we are making our songs available from this web site. We make no money in this project and claim no rights to any of the music we cover (obviously we claim full rights to our original work). I hope you enjoy this music from a bunch of old-time amateurs who love music from a time when it was good - who still love to play together (and always will) even though we are not really together. Our families may have grown, our politics may have matured, our waist lines may have expanded a bit, more people refer to me as "Bob" instead of "Bobby", and we may be separated by great distance - but the music remains.
If you don't like our music, you won't hurt our feelings because we're not doing this for you. This is a work in progress.
Bobby Haines
rahyper@rahyper.com